Keeping your pantry organized can help turn your kitchen into a more functional, efficient space.
Set an energetic mood in your kitchen with a lively color in your pantry.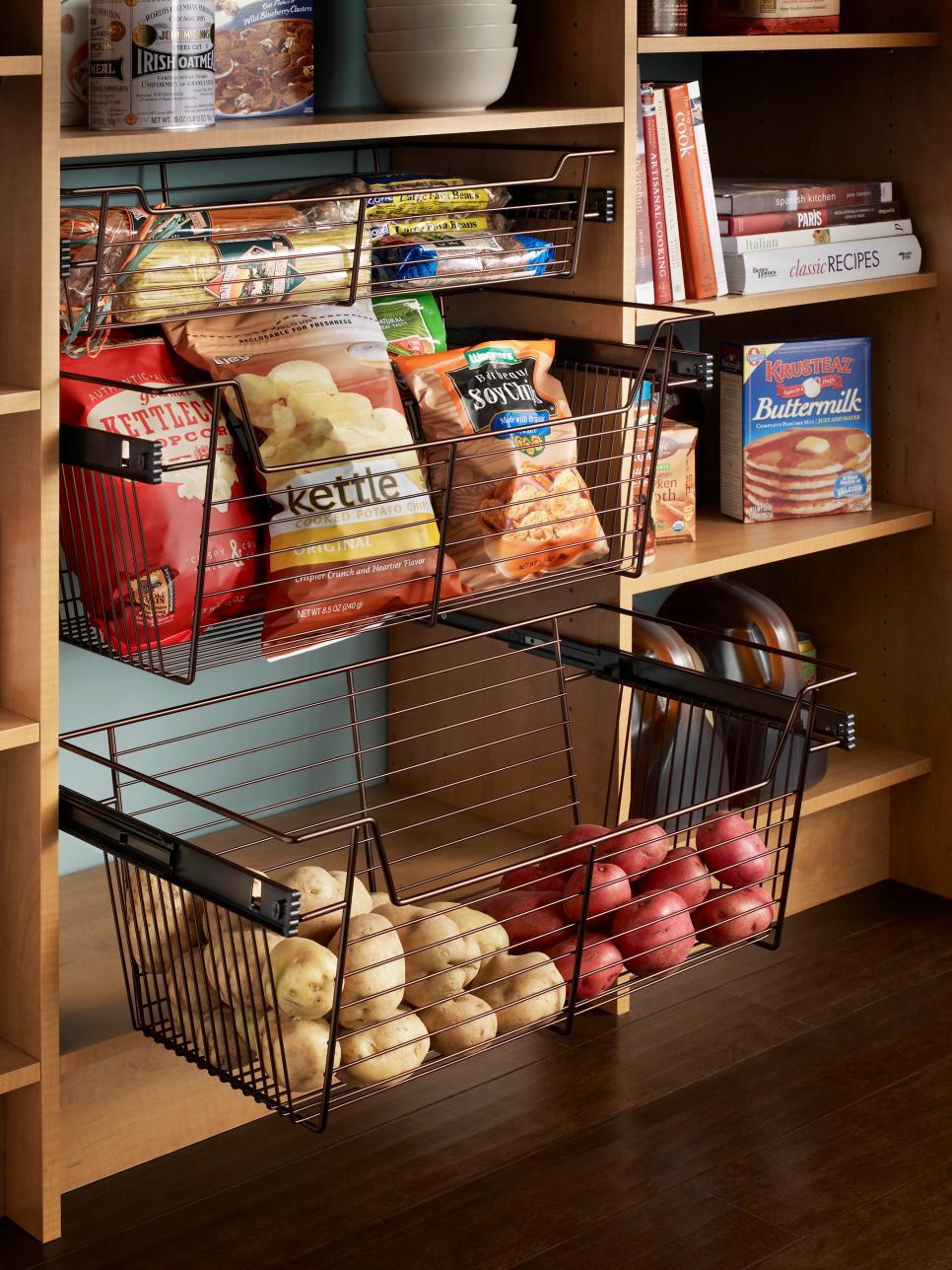 Wire baskets can be used for easy access to potatoes and other long-lasting produce.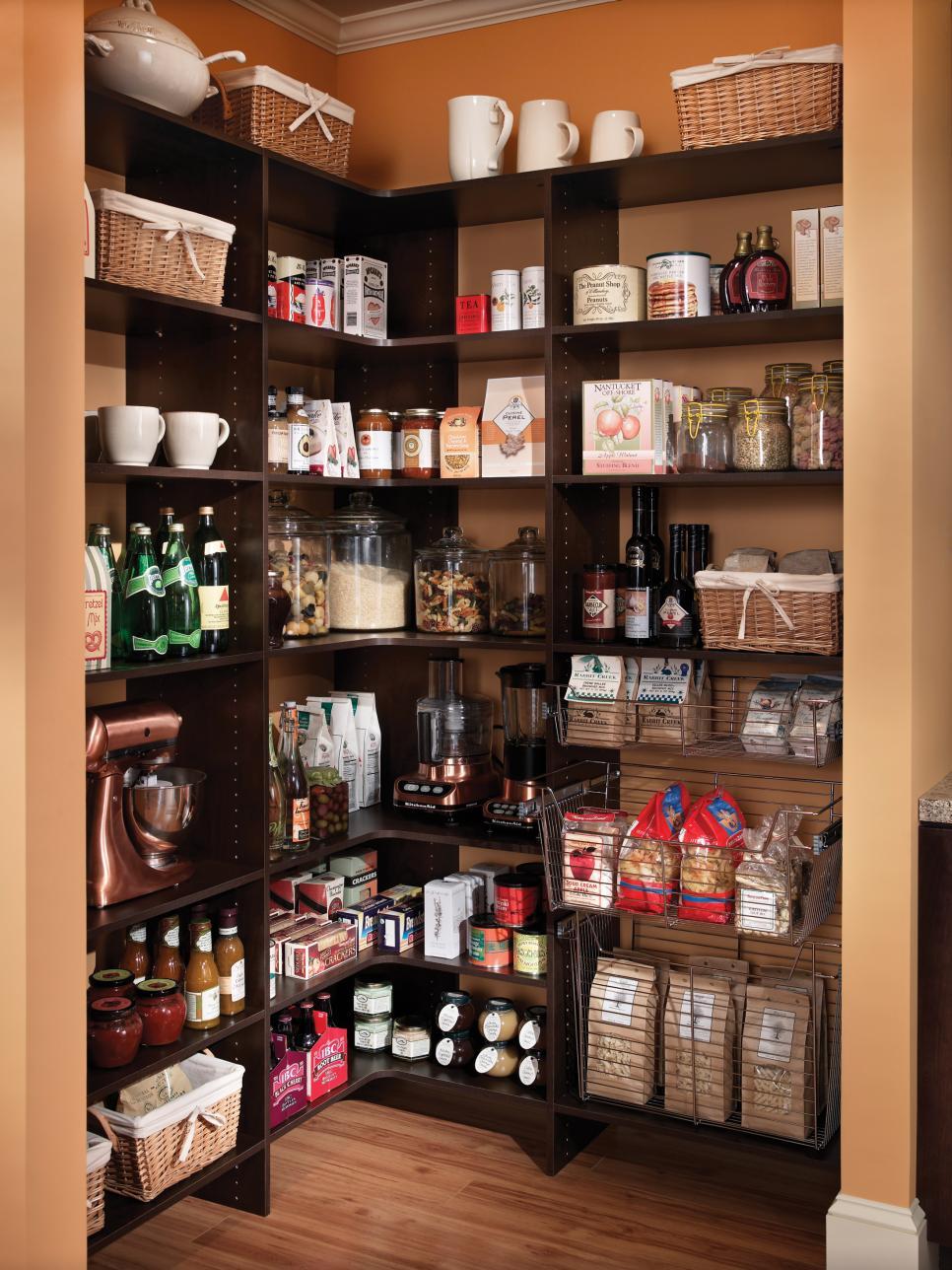 An attractive, well-organized pantry space can serve double duty as both storage and a display area.
Pullout shelving grants easier access to items stored on the back of the shelf.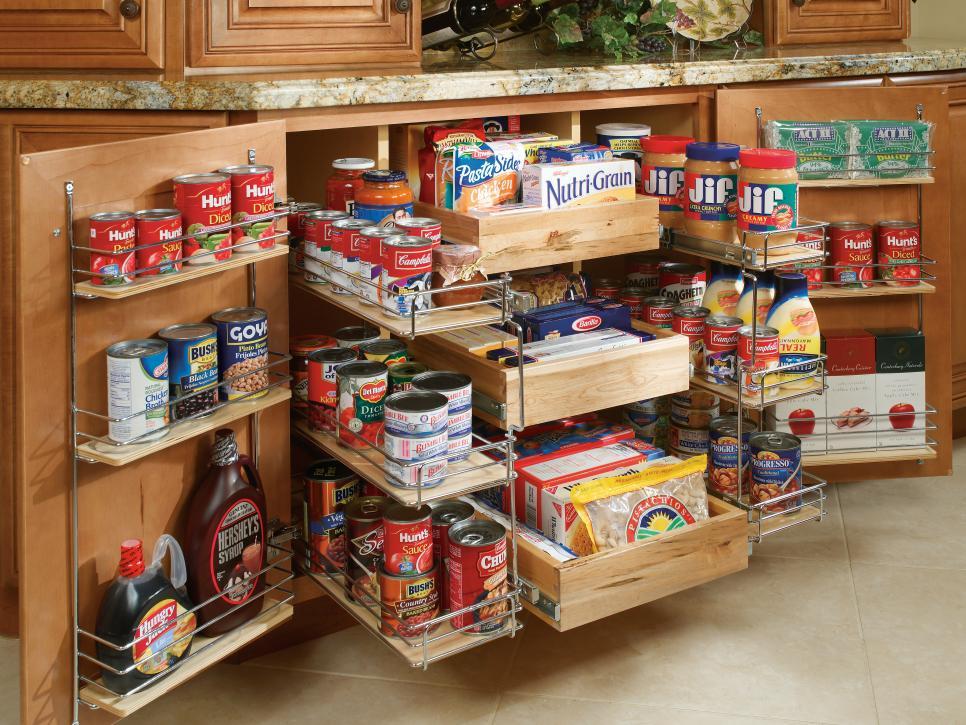 Shelves can also be attached to cabinet doors for maximum storage efficiency.